Designing spaces is our passion.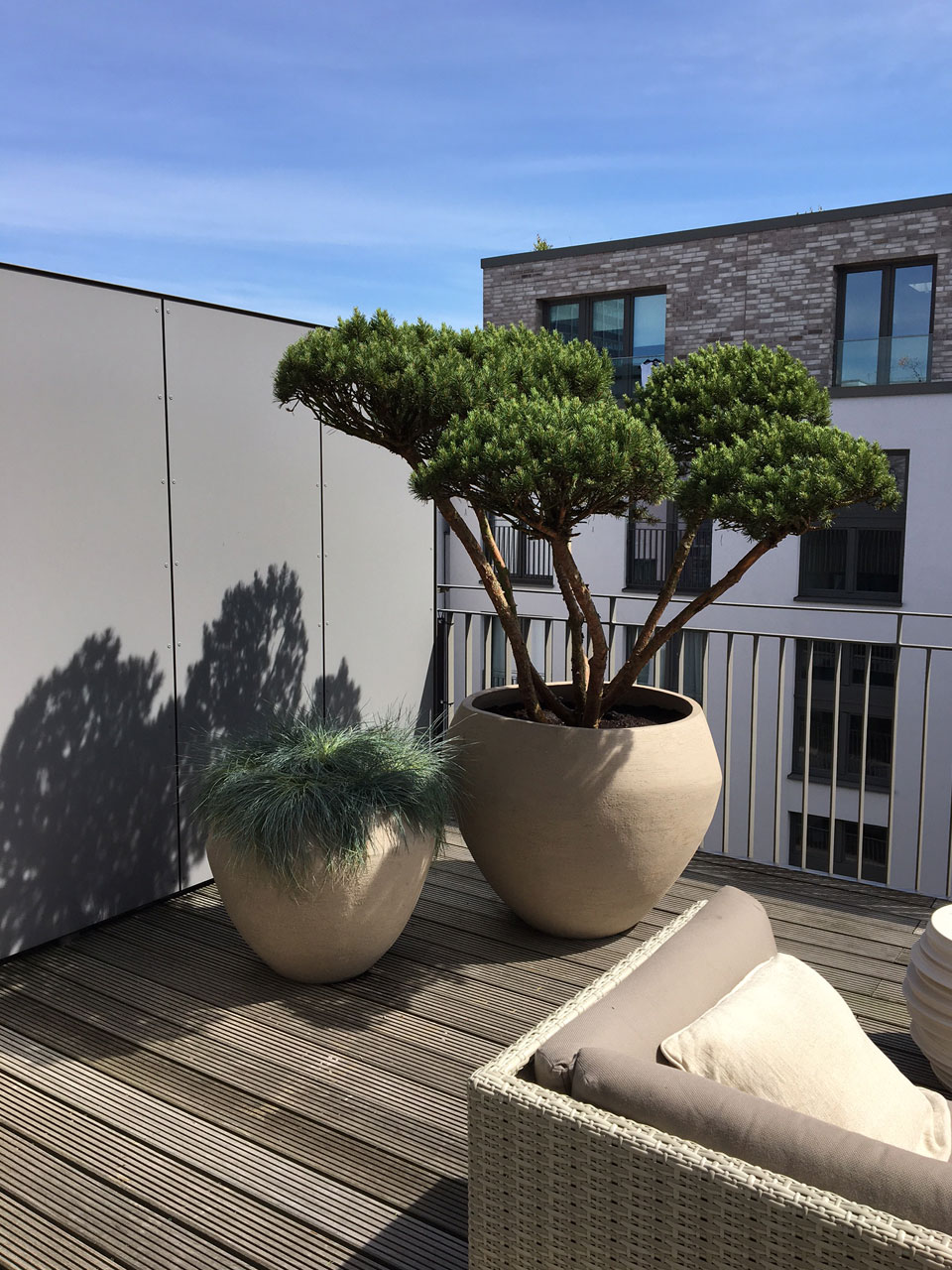 We create garden-like scenes, turning plants into part of your furnishings. We create concepts and bring all our passion and expertise to bear when effecting them for all the terraces, squares, balconies and spaces you want to become greener.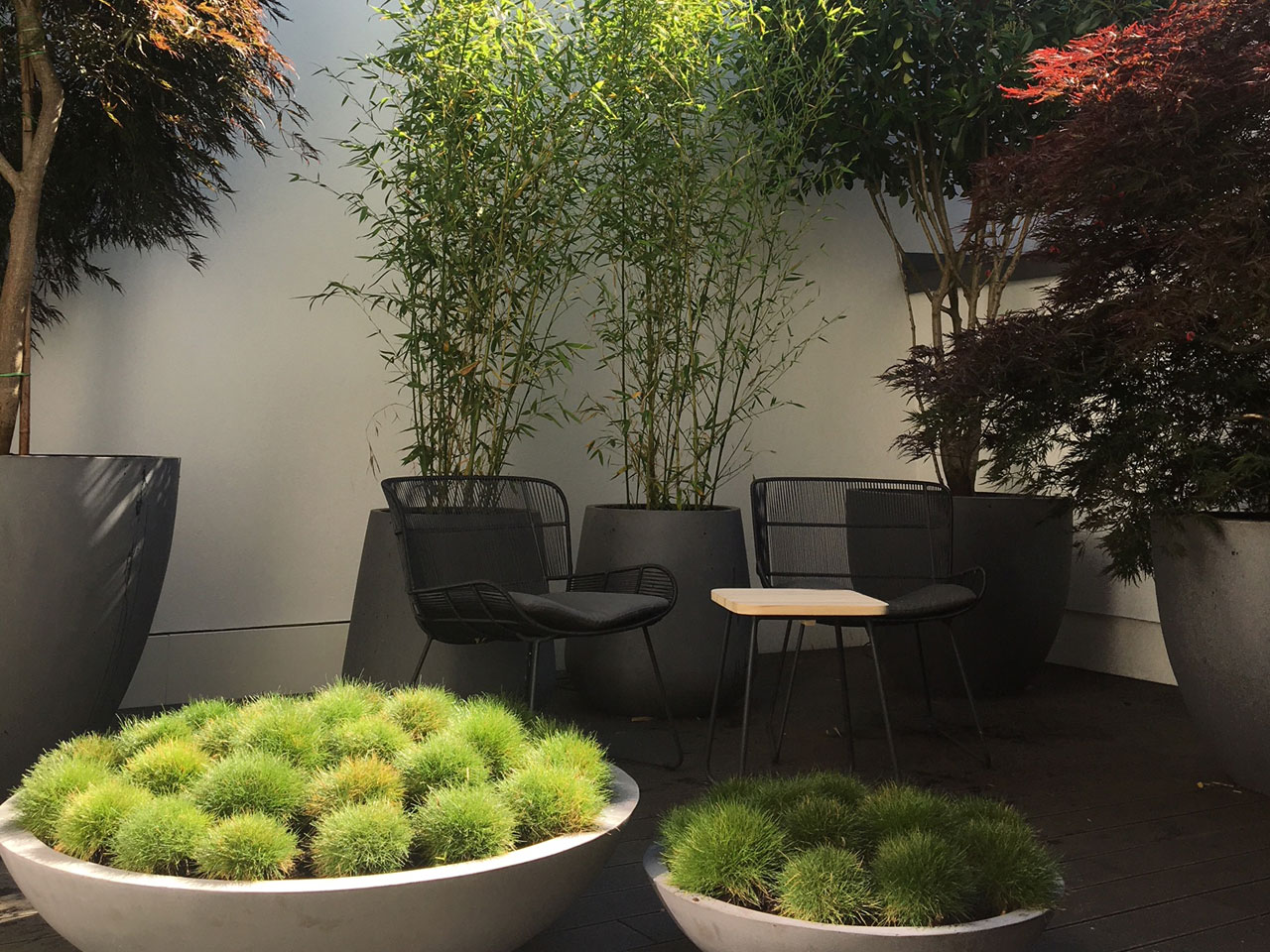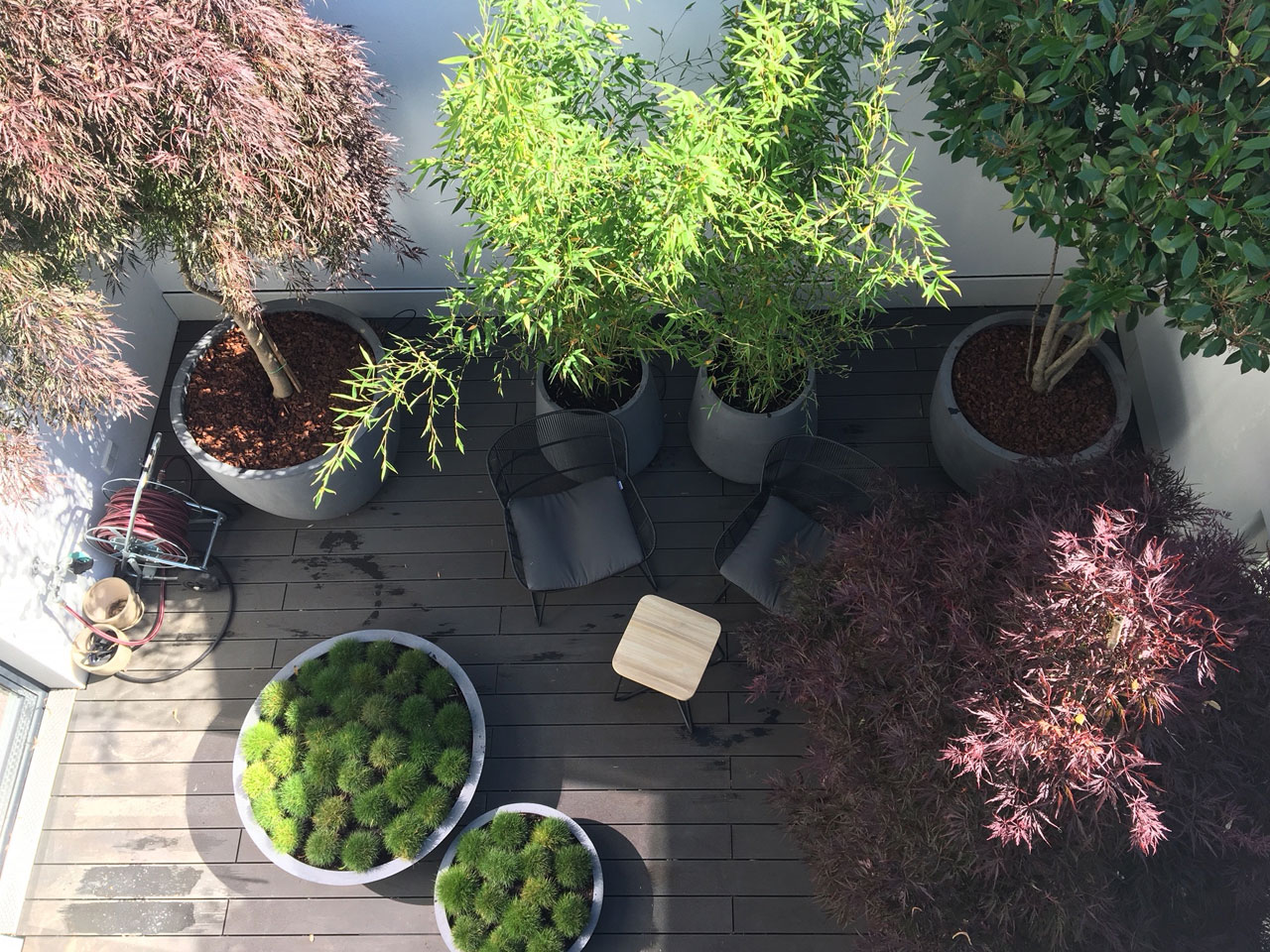 Our indoor and outdoor vessels with their shapes, colours and surfaces give the plants the space they need and complete our work as designers.